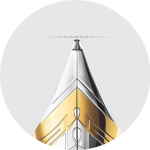 blogs om je hoofd en hart te openen
Freedom begins with us
Slavery…still exists
I've free'd a girl
Love is…feeling connected to the world around you!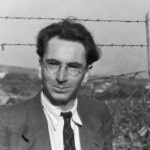 freedom begins with us
Let's take Viktor Frankl, survivor of Auschwitz, as an example:
First, he shows us to put our own concept of "misery" into perspective. In the camps, he discovered that even amongst the most horrid conditions of human suffering, people were capable of the giving, humane acts. We can learn that, no matter how our troubles might weigh us down, we are still capable of joy and generosity. The freedom of mental choice is a gift we should not take for granted.
Second, purpose is everything. Evaluating our own lives and finding what makes life worthwhile can give us meaning and serve as a catalyst for action rather than despair. This too is a matter of choice. Freedom to take action in a meaningful way.
Last of all, we can feel inspired by the way he has emerged from a horrible, life-changing event to remain, at heart, a positive person who appreciates life no matter the circumstances.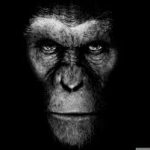 Slavery... still exists
When asked, many people will respond that slavery was abolished in the 18th and 19th century. It's still happening however. Slavery is a phenomena of all times and all places. The big difference between today and early times is that there is now a general consensus that it is wrong. Of all the arguments in favor of slavery, whether political, religious, scientific or economic, only the latter seems to have remained as an incentive for continuing this practice. But… is this true?
If we take a look at the definition of slavery, we find the following text in Wikipedia: 'Slavery is a system under which people are treated as property to be bought and sold, and are forced to work. Slaves can be held against their will from the time of their capture, purchase or birth, and deprived of the right to leave, to refuse to work or to demand compensation.' It is estimated that today there are still approximately 12 to 27 million people in slavery world wide. The majority of them are women and children who are forced to work under the conditions as described in the definition above. It's a shame for mankind, a species that we usually like to attribute with virtues like intellect, empathy, love and social   commitment.
One can respond to say that there will always be bad people to take advantage of the ones who are not able to stand up for themselves. It's true, but the underlying problem is that the structure of our global economic system sustains these practices. The prosperity of 30% of mankind has been founded on the exploitation of the other 70%. If the world were a village of 100 people, only 30 would always have enough to eat. The standard of living in our rich part of the world is based on maintaining this imbalance. As long as we refuse to pay reasonable prices for our products and services, this imbalance will remain. We should never deny that our lifestyle and the way we consume lies at the basis of the structure of our economy. We are co-responsible for slavery in the world!
It would make a big difference if each individual and each company would invest in fair products, services or invest directly in the personal development of people abroad. Some call it Social Business, but let's switch to the term Normal Business, as it should be. Why? Because I believe we have to call the current neoliberal system by it's name: antisocial business!
But let's return to the subject slavery itself. Why restrict it to humanity? There's another striking resemblance between slavery hundreds of years ago and today. The slavery as mentioned above is an illegal one, but like slavery in the old days we can still see another kind of slavery today that's legal.
Let's take a look at the definition of slavery again, and change one word in it: 'Slavery is a system under which living creatures are treated as property to be bought and sold, and are forced to work. Slaves can be held against their will from the time of their capture, purchase or birth, and deprived of the right to leave, to refuse to work or to demand compensation.' With this definition the number of slaves in the world is approximately over 450 billion! The arguments in favor of maintaining this situation resemble the discussions that took place during the abolition 300 years ago. E.g.: "The Black nations are, as a rule, submissive to slavery, because Blacks have little that is essentially human". [Ibn Khaldum] 
Besides the economic factor this slavery is supported by politics, religion and the world of science. Each in their own way have created arguments to maintain the exploitation of living beings. We call it ethics. The ground rule is that human kind is a species of a higher order and therefore it has the right to exploit beings on a lower level. This assumption is widespread and by many people it is accepted as a truth without questioning it. Even in Third World countries, people, rich and poor, are practicing slavery without questioning it. Slavery is of all times and of all places. And… it is of all peoples. In my opinion just as much a shame for mankind, a species that we like to attribute with virtues like integrity, empathy and love.
My request to you is not that we give away everything we've got to clear our conscience. Nor do I request everyone to become vegetarian to save all the animals. I just like to dream of a world in which people respect other living beings. A world in which people feel connected to other living beings. I want to contribute to such a world and I invite you to join me. Invest in sustainability. Buy as much as possible ecological and fair trade. Support the development of people in Third World countries. There's so much we can do to make a difference. Great or small.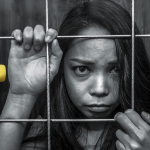 i've free'd a girl
I've free'd a girl
from being raped as a slave
Yes but, it's only one, people say
If live's the ocean in this world
Then let me be the wave
to free just one, that's my way
Find your own wave to take the curl
Don't yes but, just be brave
Make a difference anyway
I've free'd a girl
from being raped as a slave
No one can take that feeling away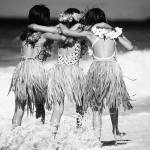 Love is... feeling connected to the world around you!
Google 'love' and you get 8,910,000,000 hits. You'll get Poems, Quotes, Video's, Songs, Lyrics, Dictionairies, Magazines, Sex, even Calculators. Love is all kind of things. It can hardly be defined in words nor feelings. It's something that speaks to us in a mysterious way. We know it's there. We search it. We long for it. We cherish it. And some deny it when they think they can't have it. Love isn't something you can win or lose. Don't put it somewhere in the past or future. It's right here and now.  It's always there when we take a good look. It's there in what we see, hear, smell, feel and touch. We just need to open our senses and our heart and mind will follow.
Some people call it God, others The Field or simply Nature. If you believe in God: We were created to the image of God. If you believe in The Field: Everything is energy and we are energy. If you believe in nature: We are nature. We are a reflection of the big Thing. It doesn't matter what name you give it. It's there and it's something huge. There is a big soup of energy that keeps everything going, from cosmic solar systems to little quarks in our quantum world. A world of energy, big and small, beyond comprehension. And… everything is connected to everything. Because that's the essence of energy. It flows and it's limitless. You can't grasp it, but you feel it's there. Every creature in the universe is filled with it and lives through it, in constant connection with other creatures.
Now, if you believe in God, would you dare to say: 'God is doing something wrong'? If you believe in The Field or in Nature, would you say: 'It makes mistakes'? I guess not. Everything is just what it is. Learn to deal with that.
 Again, we are a reflection of the big Thing. Let's say there is the I and the I. We are connected to the world around us, the people, the animals, the plants, whatever you can imagine. If something happens in your life, don't blame others. Don't wait for God to help you. It's happening in your life. If you are aware of the fact that you are a reflection of God or Nature, it's you that has to deal with it. You have to be the change you want to see in your life. You always have an influence on the world around you. Your thoughts can create dreams. Your feelings can create drive. Your words can create change. Your body language and tone of voice can make a difference. Your deeds have consequences. What's inside of you and comes out is creation. You are the designer of your world. You are the co-designer of our world. You play a part. You matter.
So from now on, make a deal with your self. Take responsibility for what happens in your life. It's the most direct route to love. It starts with loving your self. Unconditionally! If you love God, you can love your self. If you love your self, you can love nature. We're talking about the same stuff. The I and the I. The bigger us.
It helps if you feel connected to the world around you. Don't try to connect, you're already connected. Try to feel it. For most people it's easy to achieve when they go out into nature. A pure environment. Have a look at the shapes and the colours. Listen to the sounds. Touch the trees or the soil. Step out into the world and start feeding your senses. Be aware that the energy is vibrating in everything. There's vibration all around you. Try to sense it. Try to feel it. It's amazing how fast you will be able to let go of the jibber jabber in your head. Let your imagination lead you. You will experience the perfectness in life. The pure love in everything. Amaze yourself and enjoy it.
For a lot of people this is more difficult when we step into the urban world. The overload of impulses drives us back into our minds where day to day thoughts, opinions and worries rule. But once you have experienced the pure love in nature, you will more easily be able to recognise and feel it in urban life. The beauty in architecture, landscaping or people on the street. Amaze yourself about how things work. Discover the mystery in coincidental encounters. Enjoy the work that you do. Listen to other people's stories. Feel the sun on your face or the raindrops on your head. There's so much going on around you. There's never nothing going on! Love is all around you. Love is in you. You are God, You are Energy, you are Nature, you are Love. It's not something outside of you. I am the I.
Start living in connection with your world. Start living in love!