For me freedom is one of the most important values in life. And the more I thought about that, the more I wished that all living beings could enjoy it. Therefore I fight slavery in all it's forms, but 3 in particular. That's my purpose!
Free a Girl …to free young girls who are enslaved in prostitution
Proefdiervrij …to abolish animal slavery in horror experiments
Wakker Dier …to end animal slavery in intensive livestock farming
In 2019 I decided to become a regional ambassador for Free A Girl. Within the field of human slavery this is one the most horrible practices I've ever heard of, so there was no excuse for me not to stand up and act.
My fight against modern human slavery contributes to SDG 5.2 of the UN. Unfortunately the sustainable development goals do not contain articles that are about animal welfare. Goals 14 & 15 do speak about the conservation of all life on this planet, but only as resources for mankind. In sad and temporary acceptance of this fact I wish to end with: "Furthermore I consider that slavery should be abolished."
Hiring me results in more freedom for you, but it also contributes to the freedom of others. Isn't that a great offer?
working with me means that you directly contribute to more freedom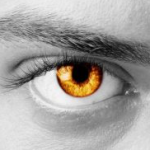 I contribute to sdg 5.2 of the united nations
fight as if she was your own
The latest media campaign of Free a Girl was launched 11th October on the International Day of the Girl. Goal: Create engagement by bringing the problem close to home. Innovative and very personal, and yet confrontational. See and watch for yourself.